Ernest L. Kiraly
Since 1977 he has been teaching fencing at his own academies and also for private schools, as well as for The University of Akron, Kent State University, and Youngstown State University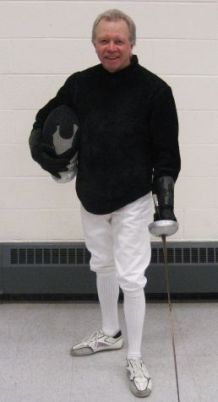 European Swordmanship
Certified Intructor: Foil, Epee and Sabre
Mr. Kiraly studied fencing from the internationally known Hungarian Fencing master, Maestro Menyard Kadar. Mr. Kiraly also traveled to Europe and South America to the leading fencing academies in Austria, France, Germany, Italy and Argentina to observe their teaching methods and take further lessons to refine his own skills. He has also fenced competitively for a number of years winning medals in all three weapons, Foil, Epee, and Saber. He is a life member of the U.S. Fencing Association, U.S. Fencing Coaches Association, and Academy D'Armes International.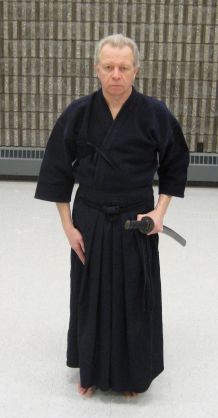 Japanese Swordsmanship
Certified Instructor: Kendo, Iaido, Ken Jutsu, Iai Jutsu, and Tanto Jutsu
Mr. Kiraly studied Kendo and Iaido from the internationally known Japanese Fencing Master, Dr. Tetsuya Higuchi. Mr. Kiraly has over fourty years in Martial Arts experience. He has the rank of Black Belt in Kendo and Black Belt in Iaido and a Black Belt in Karate. He is also licensed by the State of Ohio Athletic Commission as a judge for Boxing and Mixed Martial Arts.